Gene Adcock
December 21, 1930 - November 21, 2008

To our Dad... Our friend who lives life so fully... Sculptor extraordinaire, chef, mentor, inspiration to countless, designer, master flirt, consummate host, maker of "you nique" humor, artist of life. Gone to join his beloved Jeanie. We just want more of you. Gene was a local artist, his work can be found in and around Main Street in downtown Grand Junction. He would spend the spring months of the year sculpting marble in Pietrasanta, Italy, then ship the unfinished sculptures to the United States where he would finish his creations. There will be a memorial in between the annual Italian Garden party and the Croquet Ball. In lieu of flowers or candles, please contribute to the CREATIVITY FUND, of his Charitable Organization, The Adcock Foundation, in care of Alpine Bank, Carbondale. Gino's thoughts to share - How old are you Gene? I'm not. How old would you be if you didn't know how old you are? Love is everything. Age doesn't enter into being young, we are what we want to be. Age is only important if you're a piece of cheese. Life is delicious. Art is the ultimate luxury. We are shaped by a lifetime of observing and absorbing. Keep on experiencing what you want in life. We make a life by what we give. The greatest risk is not taking one. Bored certified - fun raiser. I want to come back as an eagle. What a great life I have had and am having. To feel good when I cry is wonderful. We never took each other for granted. Love - it's out there when you want it. Never focus on the external there's so much inside. Joy of life to you. If you dream it, do it! You can find yourself whenever you decide to look. I love to take life at the speed of my interest. Life has to end- love does not. I love thinking about someone with warmth. I cry and feel better because I do. It's so great to discover what's beautiful in a person. Most people don't grow up. Most people
age. Every person is a mystery. You find out what makes them beautiful and gives them the most pleasure. I'm glad I cry. There's no one like you - do you feel that way too? Life is so great I want to stay. I'm amazed by what I've created. You're sensual - are you interesting? I love the way I turned out. I love being loved by you. I am very aware of what makes me happy. I want to look as good as I am. A fun rasing to help others survive boring life. You can get straight A's and still flunk life. Love is a gift. You can be successful in anything you love. No more pain. It's time to live - It's time to feel. It's to be. The unexamined life is not worth living. I love sharing my ability to live life to the fullest. Thank you for this and every sunset. It's only with your heart that you can see clearly. I don't put off having fun. When I sit in the garden and watch the trees dance I feel so content with my life. Who was that beautiful lady I saw you with - your wife? She's too old to be my wife! That's my daughter. Life may end - love never does. When sitting alone and feeling happy, I clap my hands to let myself know how happy I am. If you don't know where you're going, it doesn't matter how long it takes to get there. I like the fall when the leaves fly like butterflies. I feel your smile. What matters is how we live and love and how we spend our day. I love creating something from nothing. I want to share my life with as many others as possible. To give love is wonderful because you get back what you give. I love being with stimulating friends. I don't mind going because I have a fantastic life filled with creativity and love. I love watching the leaves on the trees dance, they are all different just like us. I'm so glad that I can afford to be creative in all aspects of living. I am so happy every time I look at the river and waterfall. Doing what you really want to do with your life is a beautiful feeling. Buddhism doesn't ask you to believe in God- Buddhism asks you to believe in yourself. Funeral arrangements entrusted to Mesa Funeral Service.
Published in The Daily Sentinel from Nov. 23 to Nov. 30, 2008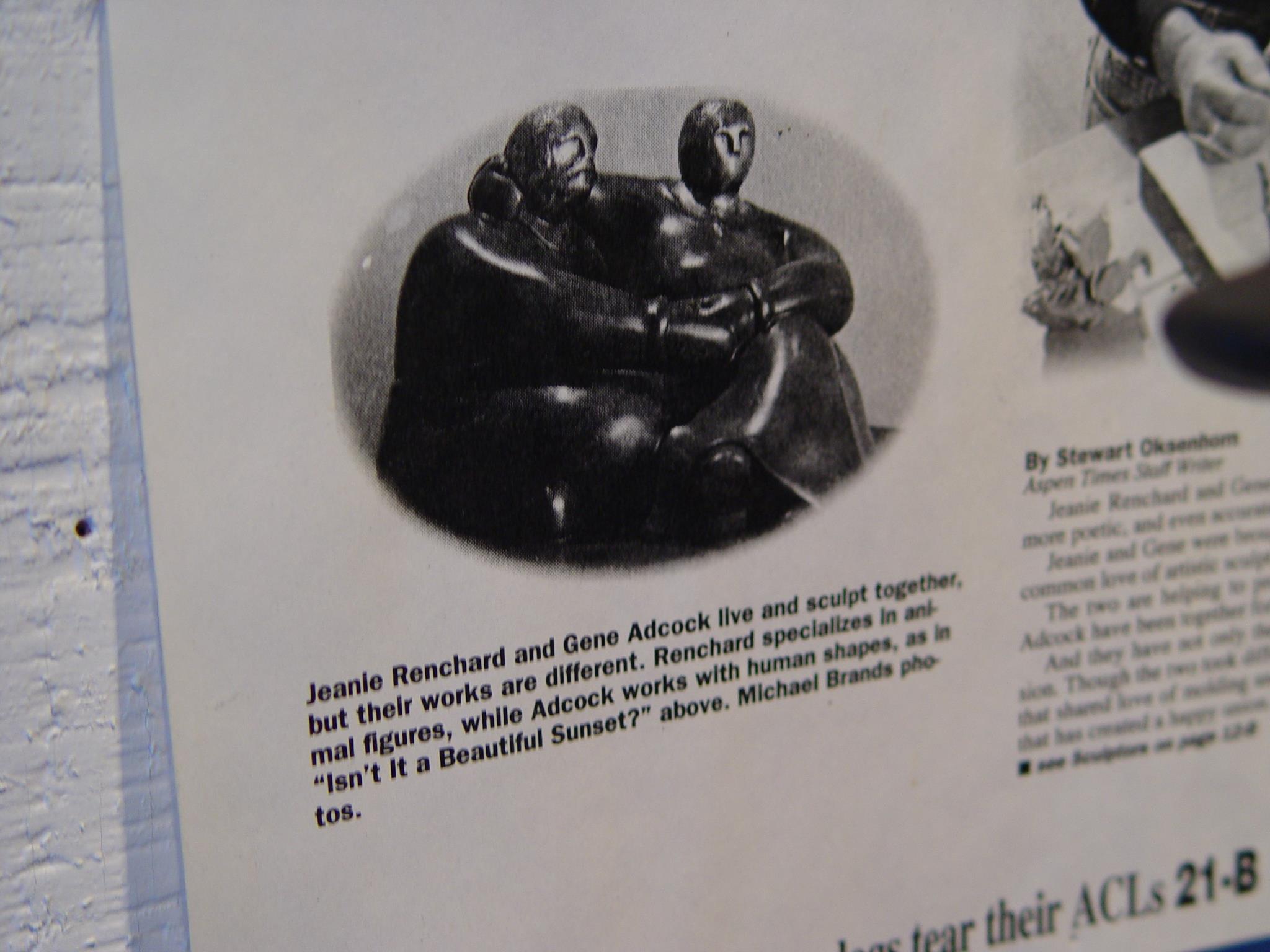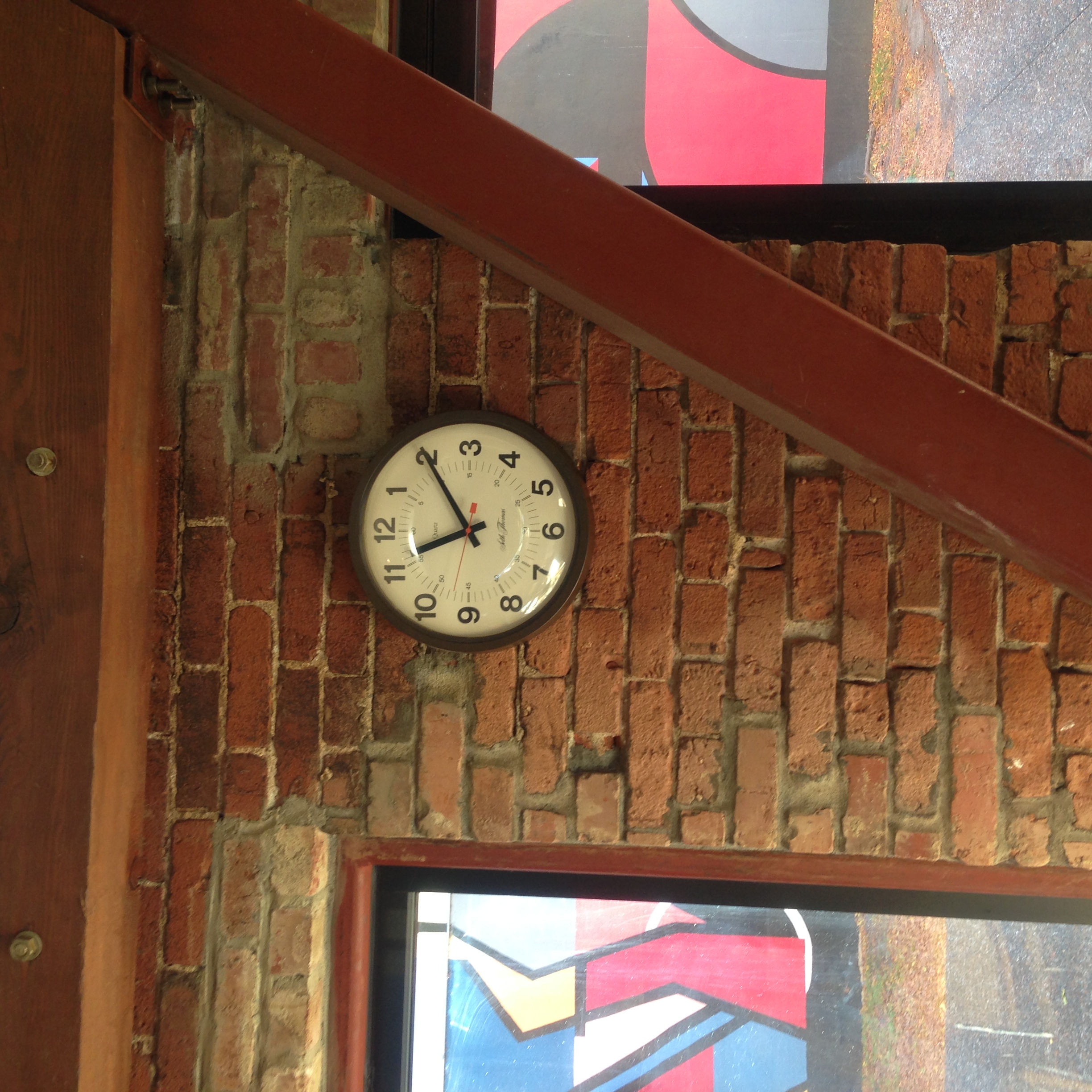 All of Gene's clocks were frozen at ten after eleven. Gene felt this was the best time in the morning and the best time in the evening.. Also if nothing was happening by ten after eleven at night you may as well go to bed, although I believe he rarely did.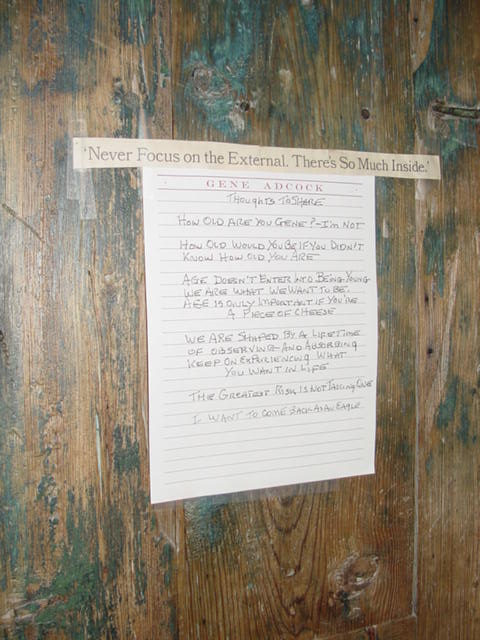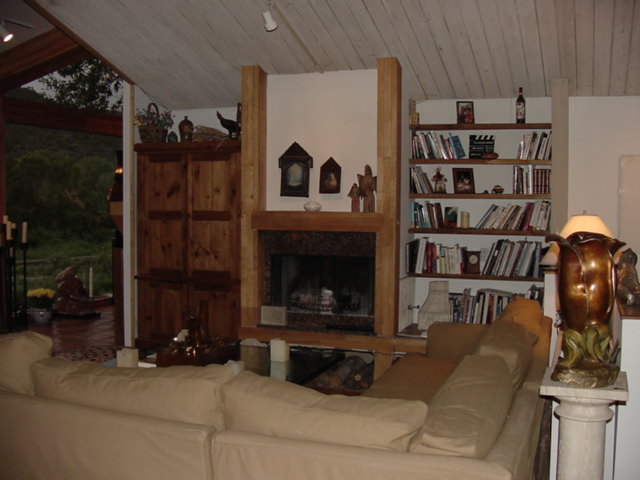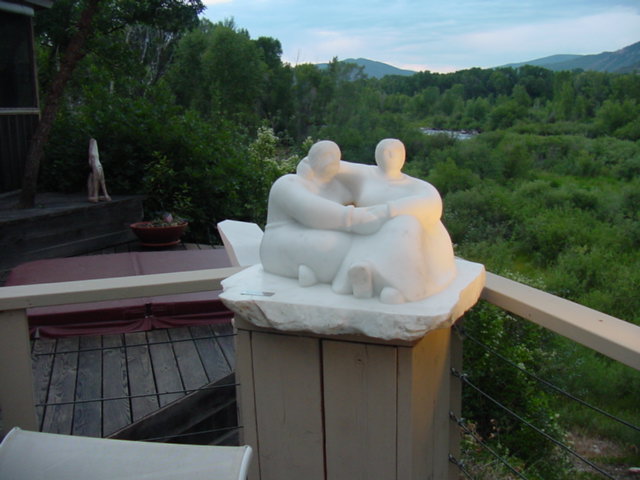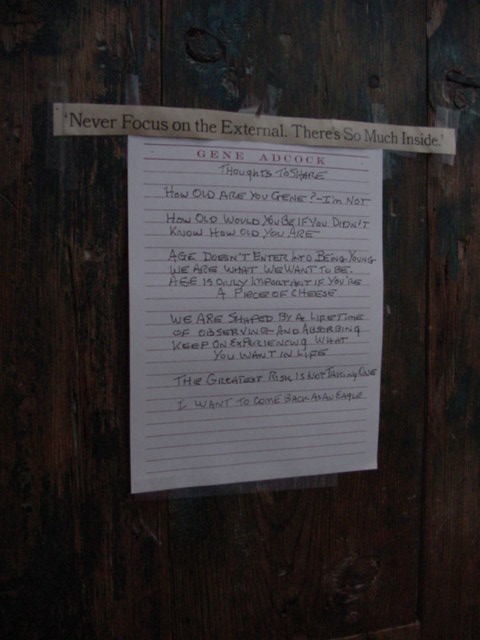 In Memory of our good friend Gene Adcock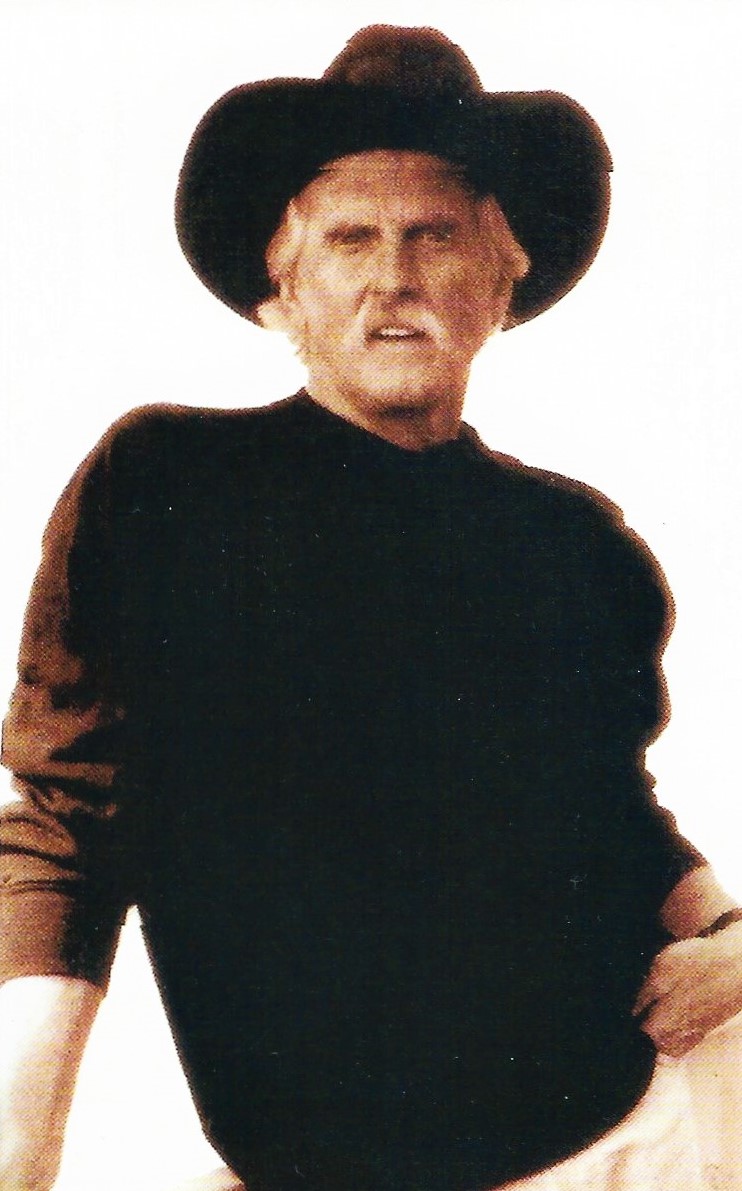 "Age is only important if you are a piece of cheese"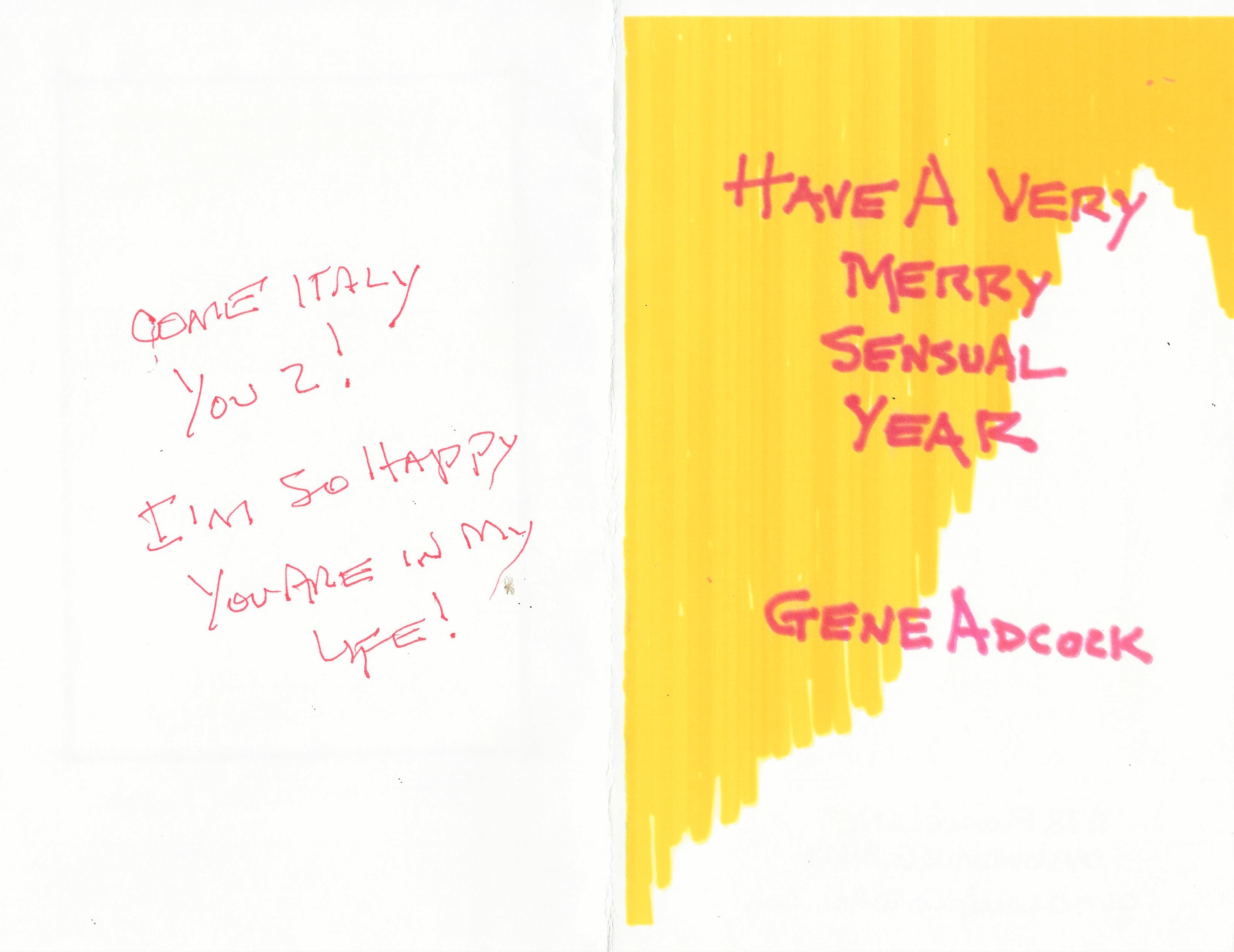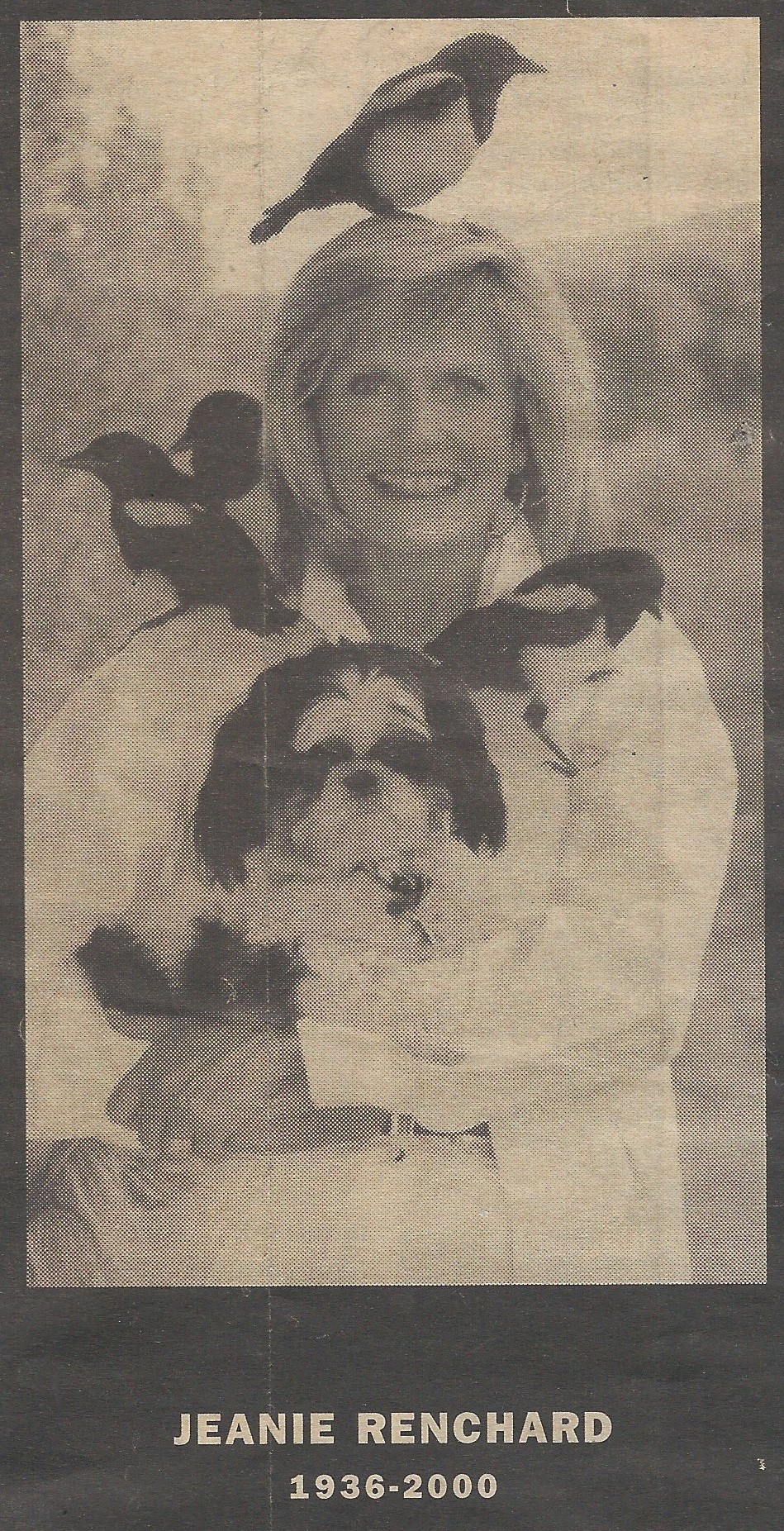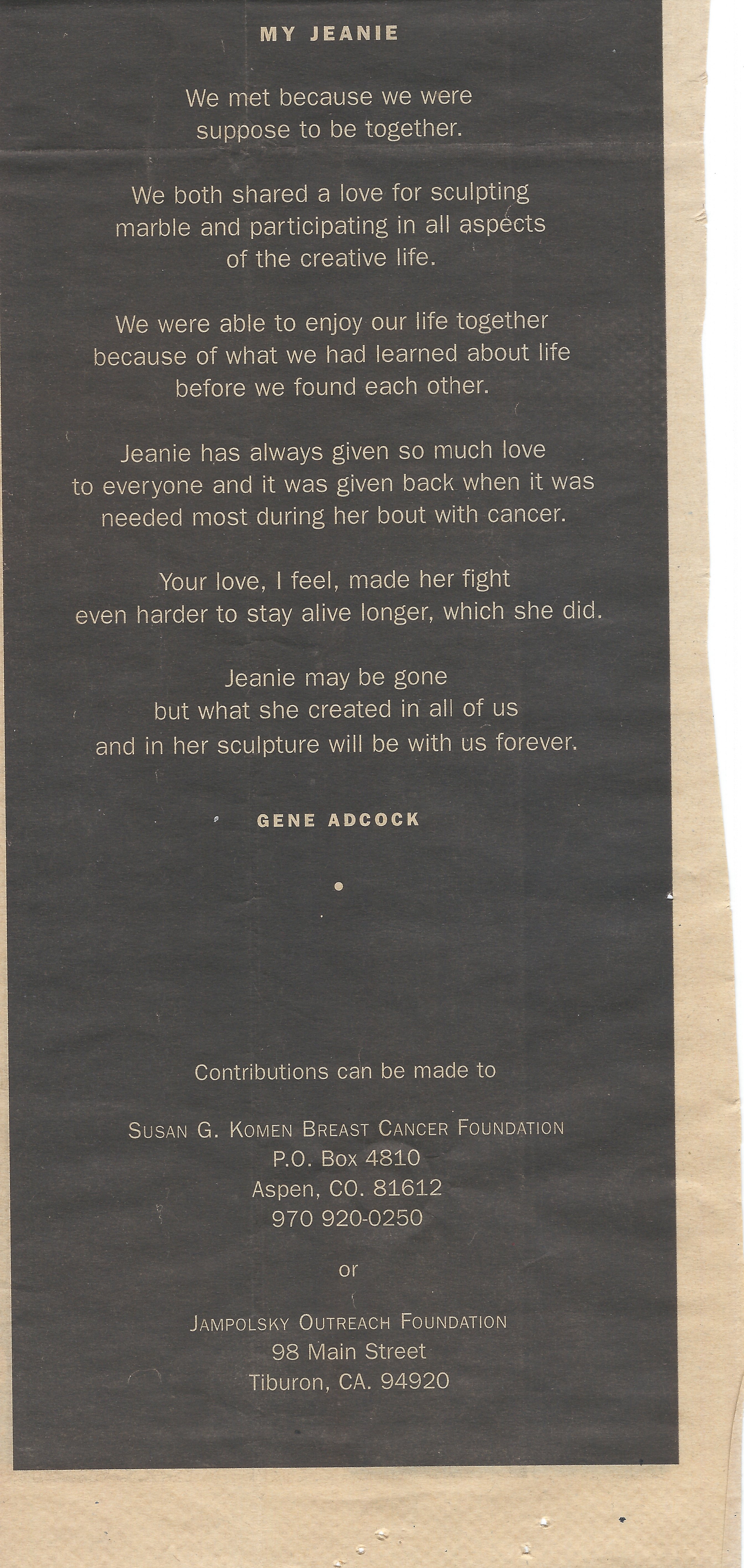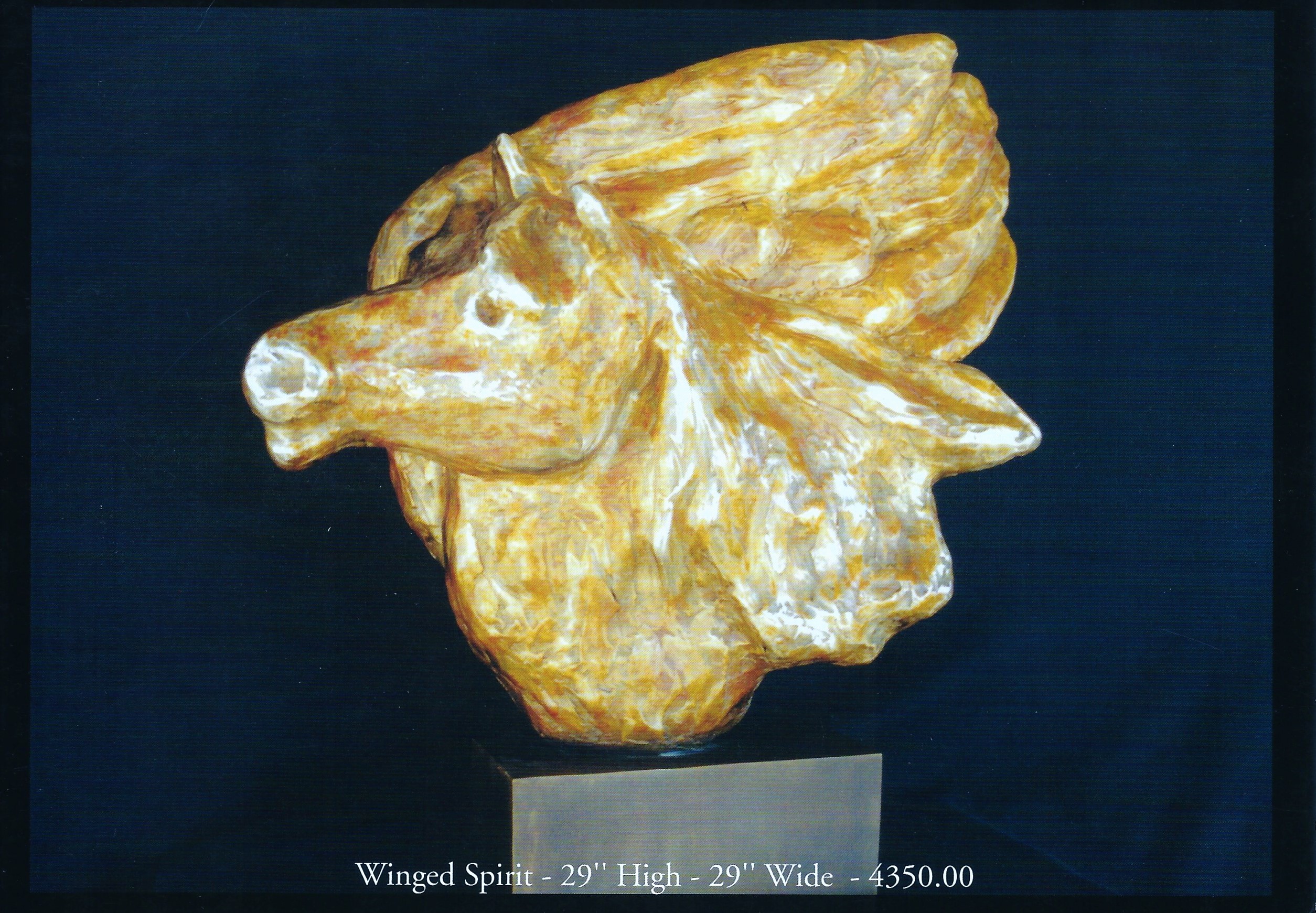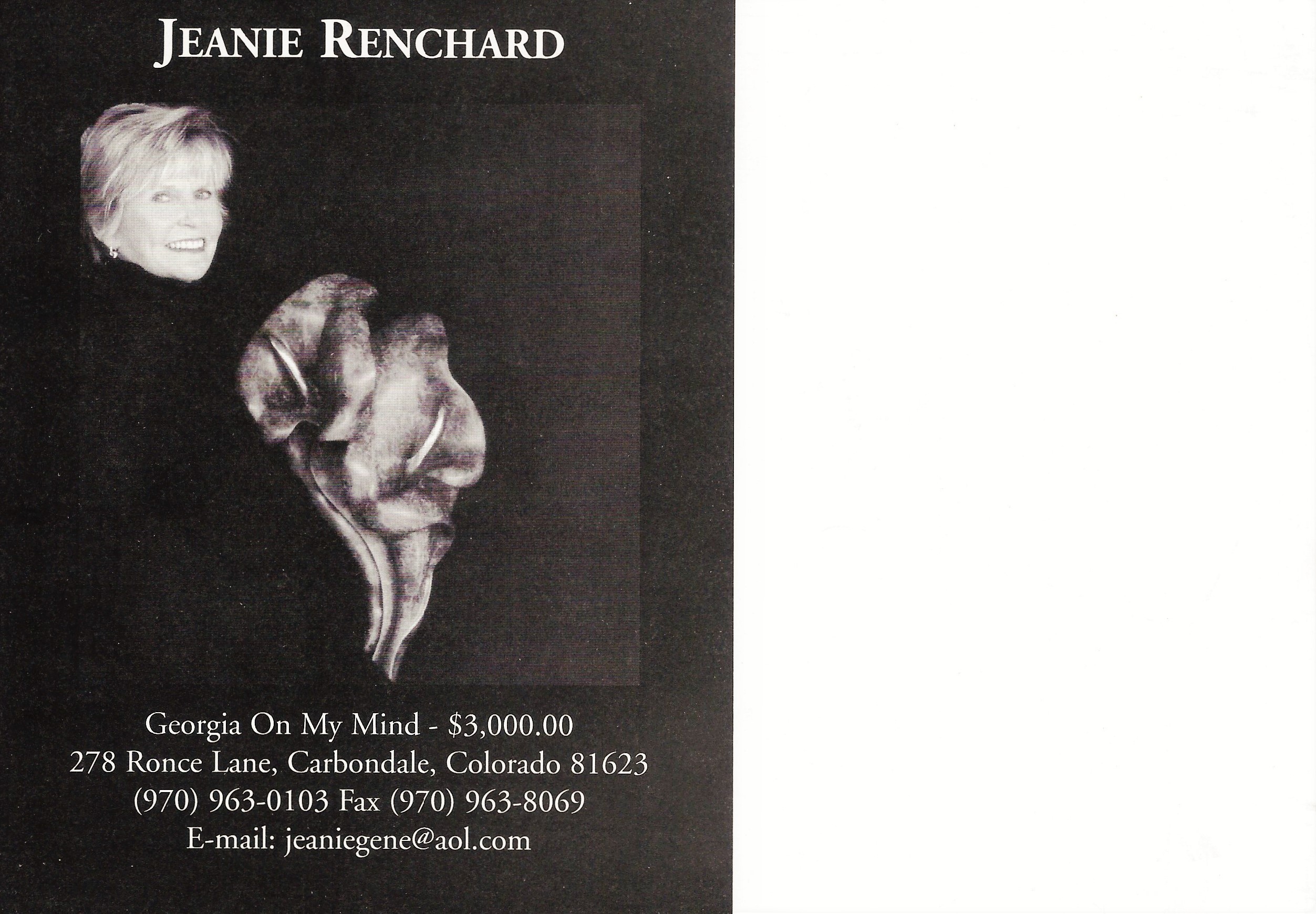 When I Die I What To Come Back As An Eagle